All You Need To Know About Me!!
I can help you to accomplish anything that matters to you and work with you to be effective in your personal and professional areas of life; unleash the new energy to achieve the best and be an extraordinary individual. As a Performance & Leadership coach, I love to inspires people to create immense possibilities, break their limiting believes and unhealthy patterns to live a powerful life they always dreamed of..
I can help you seek answers from within, using Best Life practices, adopting from best ancient wisdom, neuro-science, NLP, Yogic Consciousness, Somatic Awareness, Principles of quantum physics, Hearts Intelligence and systematically working so you can be the very best in every area of your life.
I want to spread my message to the World –
"If you believe in yourself, and are willing to come out of your comfort zone, discover your unhealthy patterns and go beyond your barriers, you can accomplish just anything in the world."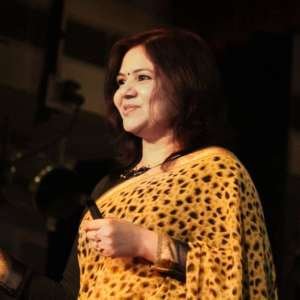 As a Motivational speaker & Performance coach I've been leading various workshops & seminars for Students, teachers, executives and various other professionals and touched thousands of lives.
I've been leading powerful workshops in schools and colleges to empower educators, students and workforce to build a positive attitude which would enhance their personality and impact their future growth positively. Having an amazing experience of working with thousands of people and guiding them towards a happy, powerful and successful life, I firmly believe that by cultivating values, responsibility, integrity & leadership in people, we would not only prepare responsible individuals but also extraordinary human beings.
With my enriched experience of more than 18 years, I easily connect with people and they get moved & inspired by getting present to their uniqueness & blissful potential. I've transformed many lives through the personal sessions, workshops and seminars; it can also be one of the most rewarding experiences of your life.
Our Success Rate
In Numbers
Testimonials
I'm very thankful to Ms. Shalini Juneja for delivering a really enlightening session for my staff. I'm confident that this session has infused in them extra energy & given them an edge to know the power in them & work with a new zeal.
"Simple practical narrations; delivery style would be a perpetual Guide for our students."
"I wish to thank life coach Shalini Juneja for the highly empowering session at FIITJEE. Teachers were inspired & able to see new possibilities in their personal as well as professional lives. The session was very lively, interesting & thought-provoking. I am sure it will go a long way in improving our organizational culture".
Such powerful sessions are required on a regular basis for the staff & management both. After this amazing & motivating session, I am sure that we all can produce better results in our professional & personal life.
"The session was truly inspiring for young minds; it really helped them develop a positive attitude & vision for life."
"I found it very practical & enlightening. Our Teachers got a new way to live a purposeful life & make a difference in many lives as a leader."
"Thanks to Mrs. Juneja for delivering such a motivational & value-based session for our Teachers. The session was powerful and gave a new perspective to look at things with a sense of responsibility and commitment."
"A Great workshop "What makes you a Great Teacher" by the Life Coach Shalini Juneja; it was truly inspirational and empowering. Teachers could see their barriers and learning new tools to be effective with students.
"Absolutely empowering session amazingly connected with our lives. It was intended to bring energy & commitment to the staff."
"The sessions were very useful and exciting; we all experienced a new level of energy and motivation to work on our goals. I'm sure that by using these powerful tools, we'll be able to set and achieve new heights."
Why You Should Choose Shalini As Your Coach
Performance & Leadership Coach. (ICF Accredited)

Founder of Being Alive

19 Yrs. of experience in Education & Training Industry

Trained in 11 ICF Coach competencies defined by International Coach Federation

NLP Practitioner by Dr. Richard Bandler, Co-creator of NLP

Certified Resilience & Relationship Coach

Certified Success & Motivation Coach

Certified Transformation Coach

Curriculum Graduate from Landmark Worldwide

Business Consultant for Educational Institutes

Motivational Speaker
NLP & NEUROSCIENCE
1970, Dr. Richard Bandler & John Grinder in the California United States together found this wonderful science.
NLP= NEURO LINGUISTIC PROGRAMMING
"NLP is a tool to understand your perception and communicate with the mind"
Your Subconscious mind is 30,000 times more powerful than your conscious mind.
There's a crucial link between NLP & Coaching: while the focus of other coaching is typically upon what a person is doing or needs to do in order to perform effectively, the focus of NLP coaching is on how.
NLP Is Used In
Effective Communication
Sales & Productivity
Goal Setting
Resource Building
Team Building
Team Management
Leadership
Dealing with Stress & Anxiety