A New Era of
PERFORMANCE & LEADERSHIP COACHING
Live a Life You Have Always Dreamed Of!
Coaching is a proven way of helping people, improve their productivity and performance by empowering them; they undergo change and experience deep transformation.
The coaching approach aims to get rid of objections, obstacles, limitations, and emotional hooks. Thus, The performance level goes up, you become naturally more productive, and becomes the BEST version of self. 
DISCOVER YOUR TRUE POTENTIAL
Coaching is unlocking an individual's potential to maximize their own performance.it is not teaching rather helping you to discover the resources you already have.
As a performance coach; I can help you to accomplish anything that matters to you and work with you to be effective in your personal and professional areas of life; unleash the new energy to achieve the best and be an extraordinary individual.
Performance in simple words can be described as a state of being effective; free from every possible trigger that takes away your power and slows you down.
It is about breaking the limiting believes and going beyond your barriers; it's more about doing things being in your own control, fully self-expressed, committed, flexible, and authentic. It's an ability to do things in your own unique way irrespective of any situation or circumstance.
Get inspired to live a powerful life you always dreamed of!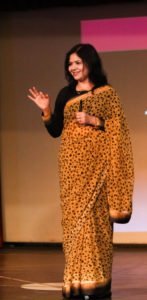 Business & Life Coach
Shalini Juneja is a Certified Coach working with Executives, Business Owners, Entrepreneurs, & top leadership teams. She is an amazing NLP Practitioner (Certified by Dr. Richard Bandler) and an expert in installing patterns of supreme Excellence. Her Clients experience the benefits of working with her as she holds a unique combination of business and leadership experience, coupled with a high level of coaching, and consulting experience; she thrives on supporting executives to make the most of their unique capabilities and talents and achieve tangible results for themselves, their team, and their organization.
READ MORE ABOUT ME!!


Book A Session
Are you looking to enhance your performance in your personal and professional life, Don't wait & Book your Session with me today!!
"Coaching is a process of supporting Individuals to make more conscious decision"
It's All About
| | | |
| --- | --- | --- |
| | | |
| Knowing Yourself | Finding Values | Creating New Possibilities |
| Enlightening Relationships | Achieving Goals | Being Courageous |
| Building a Positive Attitude | Dealing with Fears & Failures | Getting Success |
| Enrolling Others | Living Life To The Fullest | Giving Your Best |